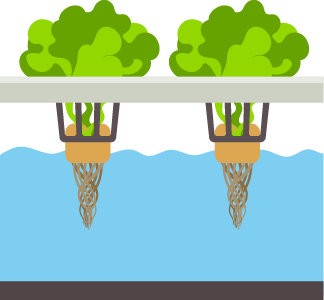 Growing Foods
Growing Foods now better known as "nutrients"
So, the topic of "growing food" is a very complicated one. Importantly, every grower and gardener will recommend something differently to feed their beloved plants with. I must confess that I am at an age that still prefers a good quality compost made for a good manure heap!
However I am completely willing to learn as I go on. Hence, more complicated and exact plant feeding methods were developed to compliment different growing methods. When you visit a modern hydroponics store then the choice of plant growing food is mind boggling. I suspect that many of the nutrient feeds will do a similar job! So it comes down to personnel choice and perhaps recommendations from a friend or even the store manager.
As I have said we all have our favourites. For years I would use products that were recommended by the TV garden gurus. "Tomorite" made by Levingston's springs to mind. Whatever else I tried then I always drifted back to the ever reliable tomato food "Tomorite".
Hydronics food better known as nutrients
So, zooming forward tot the age of hydroponics then plants are fed by using the correct amount of nutrients and ventilation that is added to the plants water supply. I am trying to keep this post in simple terms! Because, I intend to go into nutrients in greater depth. Firstly as I will start using different growing methods in my own garden. Secondly this particular subject is complicated and I will have to carry out some research on my way. Probably, by investigating particular products that are used in hydroponics.
As an older guy then I am very impressed at the knowledge and enthusiasm shown by younger people. Also including many female contributors when it comes to growing when using the hydroponics method on "You-Tube". Simple hydroponic systems are used regularly when growing simpler plants such as lettuce and popular herbs. All growing soil-less in water and added nutrients. These methods are used by the huge growers all aver the world but systems are now available to smaller growers from home thanks to the hydroponics stores now offering everything for the new gardeners who may want starter kits to grow the hydroponics method.
In my opinion then just starting with the simple lettuce will give great results and without the fear of the dreaded slugs eating your precious lettuce leaf's.
https://hydroponicsinfo.co.uk/wp-content/uploads/2021/01/Asset-9.png
300
324
Eric Roberts
Eric Roberts
2021-01-04 09:46:03
2021-04-12 08:05:16
Growing Food