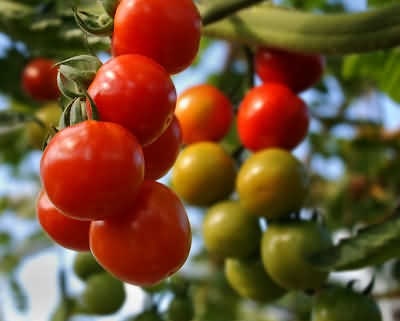 Long Winter in 2021
Long Winter in 2021
So, this year has been a long cold winter. Especially for us growers who should be getting growing around this time of year. My own situation is that I have a heated greenhouse for my citrus trees. However it is too cold to move them outside onto a sheltered spot. Moving them gives me space to plant out my seedlings and prepare for the tomato plants into their final planting spot.
Accordingly, I have not yet planted my seeds and realise that I am running out of time. This year I have decided to try some different seed varieties. I love to grow the big size tomatoes that are generally very tasty and a good choice for summer salads (Thats if we get a summer this year?)
I am a great fan of watching "YouTube" videos and I think they offer some great advice. Especially the different choices of tomato seeds that I have never heard of before.
Kellogg's Breakfast and F1 Super Mama
This year I will be trying five different varieties from Nickys Seeds. Consequently these will include the much raved about Kellogg's breakfast and another heirloom variety the F1 Super Mama.
These seeds will be planted this time by using the soil-less method of "Rockwool Blocks" . These are only £7.50 for 150 blocks to sow your seeds into. Of course the seeds are then placed into the blocks singularly. Hence they are then covered with a small quantity of "vermiculite". Vermiculite, can be bought in small or large quantities. However I prefer to buy the larger bags because this is something that is important when growing hydroponically.
The blocks are always to be pre-soaked before placing one seed in the centre hole. Some growers advise placing two seeds and then selecting the strongest seedling when they have germinated. However these seeds are very expensive any you only get ten seeds per packet. So to me you should just plant a single seed. The blocks are then placed into a tray of water until germination. I prefer to use a heated propagator unit for better results as long as the area where the seedlings will be grown on is also heated.
Dont forget the in this weather then rooms in houses can become very cold without any form of heating. I am sure that there will be growers pout their who have made this mistake in the past. Losing plants due to stress because of a drop in temperature in the middle of the night. When the seedlings have germinated they can be grown on to whatever system you prefer.
Auto Pot System
This year I am going to grow my larger crops using a flexi water tank that feeds an Autopot system . These systems come in many sizes but the nine pot system is ideal for my space in the greenhouse.
Once the system is set up it just a case of training your plants as they grow, (I prefer to use large canes). Water tank levels must be watched with the added A and B nutrients also added to the correct dose. This year I will try out CX Hydro base from Canada. So, when your plants start to grow you must remember to taking out any side shots, between the stem and the main branches.
Also remove any dead leaves and give the plants plenty of room to grow flowering buds for a good crop. All the products necessary to grow a good crop most plants are available online from "Hydrostore" in West Yorkshire.
https://hydroponicsinfo.co.uk/wp-content/uploads/2021/04/tomato-plants.jpg
353
400
Eric Roberts
Eric Roberts
2021-04-09 14:49:36
2021-10-03 10:54:51
Long Winter in 2021